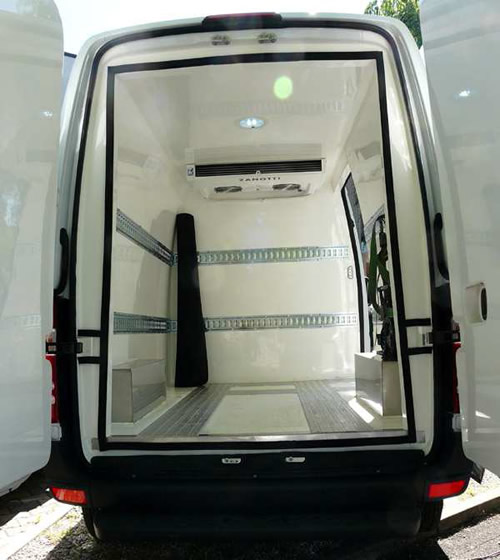 COSEPURI has been a steady partner of public and private health facilities, providing urgent transport of medical materials (plasma, organic material, x-rays, surgical instruments, medical reports, urgent documentation, hospital meal trolleys, urgent organ transport).
Vehicles employed for such transport operations are equipped with:
ATP-compliant isothermal refrigeration;
In-cab temperature monitor;
Roomy refrigerator compartment;
Electrical attachments to keep the refrigeration going even when the vehicle is parked
Appropriate anti-spill kits as required in accordance with Ministerial Circular no. 3 of 8 May 2003.
The Operations Center of our Goods Division, active 24 hours a day, 365 days a year, handles pick-up and delivery, whether urgent or booked in advance, for any destination, overseeing each stage of transport, from pick-up to delivery, for any destination, with easy access even to traffic restricted zones in city centers.
All our employees employed in this sector – whether logistics operators or transport workers – have been accurately trained in the field of Healthcare Logistics and understand respect the demands inherent to this kind of service, assuring that each stage of transport is carried out properly.
Info and quotes for medical transport: