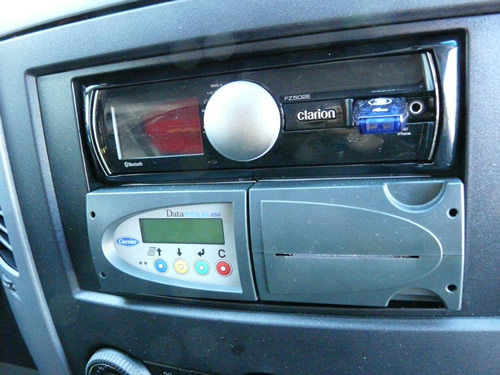 TRANSPORTATION OF FOODSTUFFS MAINTAINING THE COLD CHAIN
Our insulated and refrigerated vehicles (with hydraulic lifts, if necessary) respect the highest standards of hygiene. They allow safe transport of foodstuffs (dry, organic, fresh, frozen or deep frozen) requiring a particular temperature, in addition to transporting off-site prepared lunches for schools and businesses, as well as pharmaceutical products.
Transport and sanitization of vehicles are carried out in compliance with HACCP regulations.
COSEPURI's capillary distribution network delivers refrigerated goods all over the country, guaranteeing daily delivery to shops, including those in town centers, according to a customized schedule.
The Operations Center of our Goods Division, active 24 hours a day, 365 days a year, handles pick-up and delivery, whether urgent or booked in advance, for any destination, overseeing each stage of transport, from pick-up to delivery.
Deliveries are made without intermediaries and without intermingling materials, while maintenance of the COLD CHAIN is guaranteed by monitoring the temperature of the refrigerated compartment up to 24 hours before delivery.
Vehicles used for such transport operations are equipped with:
ATP-compliant isothermal refrigeration;
In-cab temperature monitor;
Roomy refrigerator compartment;
Supplemental refrigeration equipment to maintain controlled temperatures even when parked.
COSEPURI specializes in particular in the transport of food products such as:
Meat, fish, dairy products, fresh pasta, pastries (0 / + 4 ° C)
As well as in transporting frozen and deep-frozen items, such as:
Ice cream, frozen foods (-10 / -12 ° C), deep-frozen foods (-18 / -24 ° C)
Info and quotes for refrigerated transport: