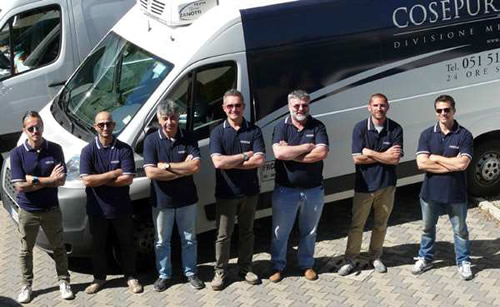 COSEPURI has partnered with numerous airlines and railroad companies to provide their employees with transportation as well as provide passenger re-protection services.
In case of emergencies, such as when flights are cancelled or re-routed to different airports or railway lines have been interrupted by bad weather, COSEPURI steps in to transport passengers to their destination at any hour of the day or night.
Should that happen, COSEPURI Goods Transport division can provide a variety of vehicles for urgent transport of luggage or other bulky items which don't fit easily in the trunk of the car or the baggage area of the bus.
COSEPURI can also provide airlines with reliable service of home-delivery of baggage which had been mistakenly routed to other destinations.
Info and quotes for immediate luggage forwarding: