Bologna, 22 April 2022
Rating 1 for Cosepuri
---
Even this year, Cribis D&B awarded us with the "CRIBIS Prime Company" certificate with which Italian companies receive the "Rating 1", ie the highest degree of evaluation of an organization.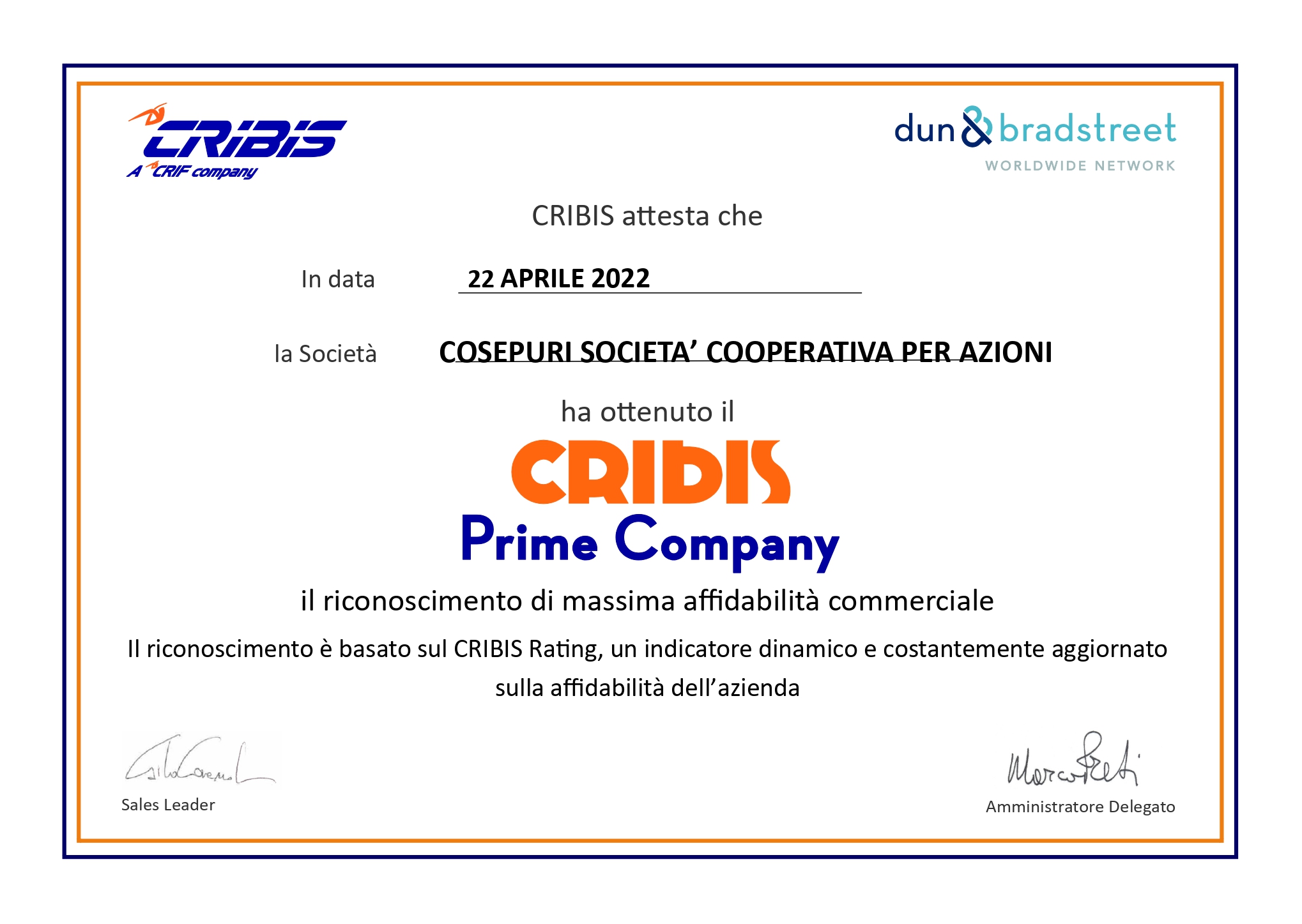 Today, this certification, issued exclusively to companies that permanently maintain high economic-commercial reliability, is obtained only by 3% of the more than 6 million Italian companies.
This prestigious recognition represents a further confirmation of the level of solidity of our cooperative. If we have been able to demonstrate good resilience in these difficult years, we owe it to our 270 member companies, our employees, our suppliers, but above all to you who have continued to place your trust in us.