Bologna, October 7, 2016
Cosepuri, partner of the "Biennal of economic co-operative"
---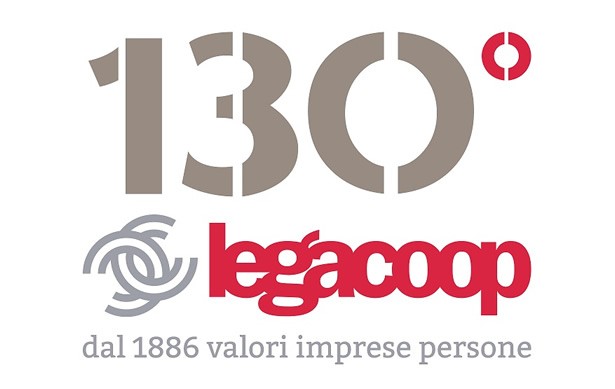 From 7 to 9 October 2016 will be held in Bologna the first Biennale of Economy Cooperative, the opening event of the celebrations for the 130th anniversary of Legacoop which will continue in the coming months touching the cities of Rome, Milan, Palermo, Genoa, Naples, Trieste, Cagliari, Ancona, Reggio Calabria, Livorno, Udine, Pordenone and Forlì.
Cosepuri will be an active partner of this event and will deal the transport services in favour of the participants.
The Cooperative Economy Biennial will be an opportunity to compare the social economy and sustainable development and will involve Nobel laureates, members of the Italian government, economists, experts and scholars. A three-day "open door" to share the experience of past and present and discuss the contribution of the Italian Cooperation to achieving the 17 objectives set by the UN for sustainable development.
Among the events, which will take place in the Citadel of Co-operation in Palazzo Re Enzo in Piazza Maggiore, in the heart of Bologna, a dialogue between the Nobel laureate Joseph Stiglitz, the economist Jean-Paul Fitoussi and former President of the EU Commission , Romano Prodi; the intervention of the former President of the Republic, Giorgio Napolitano; the comparison of the cooperation with the President Matteo Renzi and with the Ministers Paolo Gentiloni, Maurizio Martina and Giuliano Poletti.
The program also includes interventions of cooperation representatives, of the business community and social organizations, contributions of scholars and experts, and an intervention on the legality of Don Luigi Ciotti, who will meet students of Bellacoopia Network.
The appointments of the Cooperative Economy Biennale will be free and open to the public and will be punctuated by events and outdoor performances, such as the one to be held Friday, October 7 at 22.15 in Piazza Maggiore, called Molecole di Cooperazione.
Saturday, October 8 at Palazzo Re Enzo at 21.30 will stage The Sillabario Cooperation, a cooperative reading which was signed by many well-known names from the world of culture and entertainment: Giorgio Rights, Teresa De Sio, Franz Di Ciocco, Dario Vergassola, Silvia Avallone, Luca Mercalli, Stefania Casini, Francesco Piccolo, Stefano Bartezzaghi, Maria Amelia Monti, Massimo Cirri.
During the Biennale of Economy Cooperative it wil be possible to visit the exhibition performative dimensions of cooperation, conceived and curated by production designer Peter Bottazzi on the occasion of the celebrations for the 130th anniversary of Legacoop.
The complete program is available at:
http://www.biennale.coop
News and reports on:
https://www.facebook.com/biennale.coop
https://twitter.com/Biennale_Coop