Bologna, March 1th, 2016
Cosepuri special offer for Coop Allenza 3.0 shareholders
---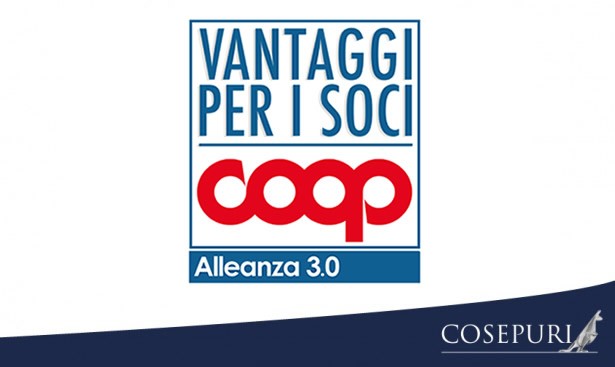 Cosepuri reserves Coop Alleanza 3.0 shareholders in the areas of Bologna, Emilia Romagna and Veneto special rates for chauffeur service, bus rental and delivery service: a 10% discount on price list for urban and suburban transfer services by:
car with driver (sedan, station wagon or minivan)
minibus or bus (16/25/35/53 seats) for transfer in Bologna city. Preferential rates for all other services.
immediate delivery service of various goods
Small removals
The discount is reserved to private people upon presentation of the Coop card to the driver on all required services not subject to other promotions.
While booking, specify operators: "Coop Alleanza 3.0 shareholders"
Reservations 7 days/24 hours:
Bologna:
Auto Division: +39 051 519090
Delivery Division: +39 051 518080
Bus Division: +39 051 517070
Ferrara: +39 0532 901800
Imola: +39 0542 642222