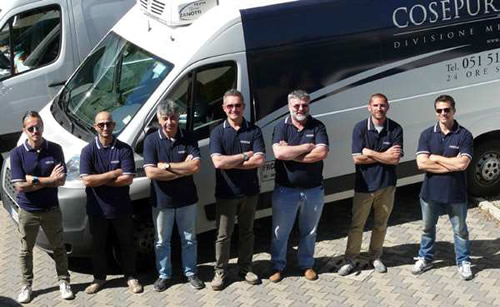 COSEPURI Bologna Freight Division supplies immediate delivery in Bologna or to any city, with open access to the restricted-traffic town center at no extra charge.
The operations center is open 24/7, prepares personalized estimates depending on the volume of material to be delivered, assigning the closest and most suitable vehicle, through an innovative geo-location GPS system.
Our agents are carefully selected experts in the immediate delivery of packages, documents, tenders, materials of all kinds, including foods and pharmaceuticals requiring controlled temperature, in compliance with HACCP regulations.
Entrust your deliveries to our freight transport professionals or just request a quote to see how our service compares to the competition: