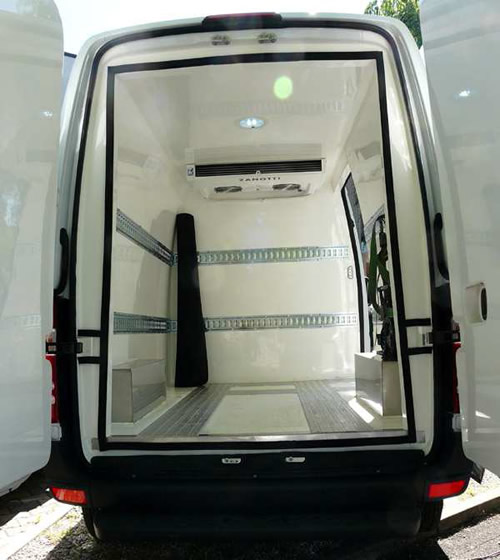 COSEPURI is the trusted partner of food producers, bakeries and public and private health organizations, for the delivery of foods and refrigerated foods in Bologna and to other destinations.
Most of our vehicles are insulated, refrigerated and/or have a hydraulic platform.
As such, they are in observance of legislation HACCP for temperature controlled transport of organic food, frozen foods, baked goods, school and hospital cafeterias as well as pharmaceutical products.
Our vehicles are equipped with:
ATP isothermal refrigeration
Heat recorder with reporting to driver
spacious, air-conditioned cargo compartment
Electrical attachment for cargo compartment , when vehicle is parked
Non-leakage kit as required by Ministry Memo n. 3 of 8 Maggio 2003.
Our Goods Division Operations Center is open 24/7. It plans logistics and assigns food transport vehicles in Bologna and to any other destination, whether the jobs are programmed or urgent, with open access to the restricted-traffic town center at no extra charge.
The Operations Center experts are well prepared on the subject of controlled temperature transport and relative legislation and norms.
For information and quotes for food and refrigerated transport in Bologna, contact: