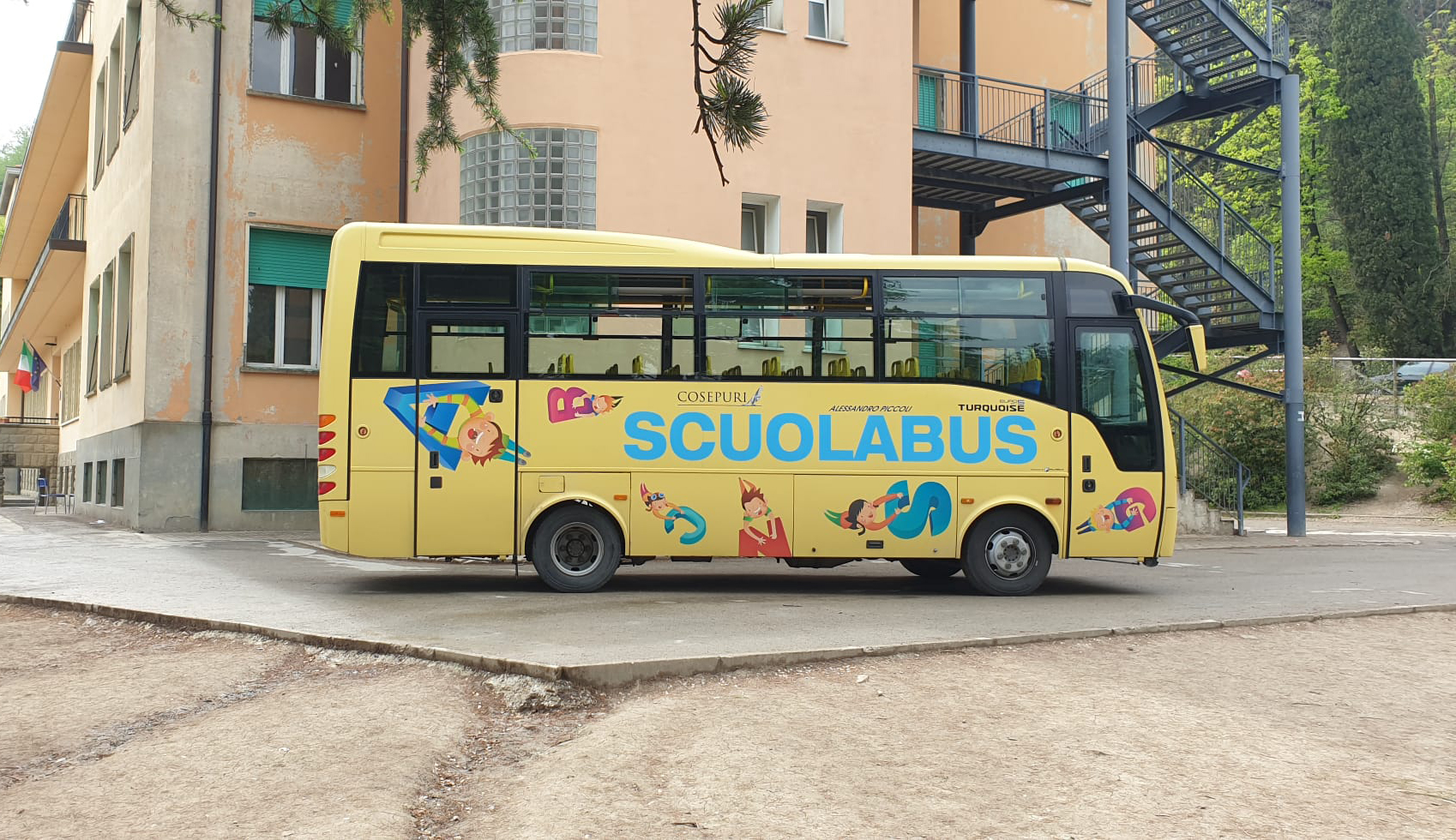 Cosepuri can boast decades of experience in home-school transportation services for pupils and students on behalf of 35 municipalities in Emilia Romagna and Tuscany.
The school buses of the Cosepuri fleet are recently registered and have a reduced environmental impact. Their size and capacity are suitable to guarantee the transport of all children and any accompanying persons. These vehicles, perfectly in compliance with the rules of the Italian Codice della Strada, are equipped with automatic opening / closing of doors, seat belts, air conditioning, internal and external retarder cameras and are equipped with the necessary authorizations for the transport of people. The Cosepuri fleet also includes vehicles equipped with a hydraulic lifting platform and relative anchors for the transport of passengers equipped with non-folding wheelchairs.
Cosepuri makes available to its orderers drivers with proven experience with the necessary authorizations and requirements to carry out the task as well as trained on safety issues on the basis of the legislation in force. All the dedicated staff also carries out further training courses useful for acquiring detailed knowledge of the paths and a sure familiarity with the operating methods and the times of the conferred services.