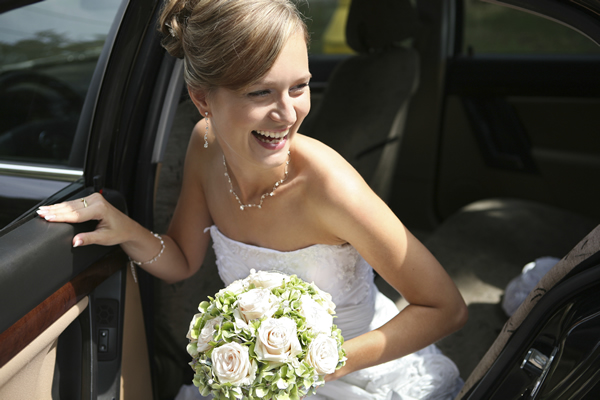 Choose COSEPURI chauffeured rental vehicles in Bologna for your wedding day!
You can choose among many prestigious models:
MERCEDES SERIE S - MERCEDES E 350 - JAGUAR - BMW - AUDI A6 - VOLVO S80 - MASERATI GHIBLI.
Our chauffeur will accompany the bride to city hall or church in a luxury vehicle that has been decorated by your florist and will wait for the bride and groom until the end of the ceremony and photo shoot, then accompany them to the reception venue.
We would love to take care of the transfer of your family and friends who arrive from out of town. They can be picked up with chauffeured minivans or minibuses.
Our careful focus on details combined with the discretion and professionalism of our chauffeurs will help make your special day unforgettable.
Contact our Call Center to reserve your chauffeur service in Bologna and to work out all the transportation details for the day of the ceremony
COSEPURI limousine service in Bologna: the best service possible for your big day.