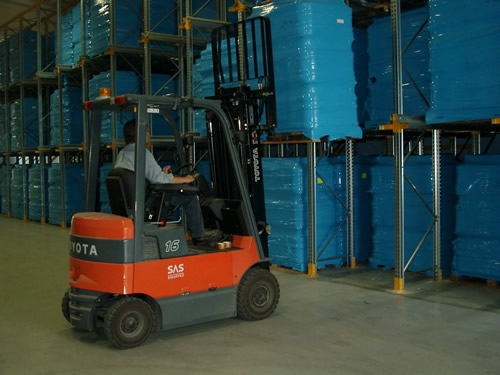 COSEPURI also provides LOGISTICS, STORAGE AND PROMPT DELIVERY services at warehouses around the by the Bologna area, in order to meet customers' needs to temporarily store various types of materials to be delivered at a later date.
The STORAGE service for goods and documents (and, on request, also of non-perishable packaged food products) offered by COSEPURI is an ideal solution for customers who need to free up some space. They can rest assured that their possessions are properly and securely stored in guarded spaces where only COSEPURI operators are allowed access. The storage spaces consist of structures suited to the type of material stored, separated from each other.
Any goods stored in the warehouse will be insured against theft, fire and damage from handling.
We guarantee absolutely reliability. Our operators can arrange the immediate transport of any stored items at any time and can easily deliver even to areas of restricted traffic in historical centers.
Info and quotes for logistic services: